-Keefe
I saw
Iron Man
over the weekend, and figured I'd share my thoughts. Chances are you've already seen it as the film has pulled in $177 million in two weeks including $50.5 in its second weekend. The formula is simple. Recognizable comic book + movie star or 2 = easy 100+ million dollar block buster. Let's see
Spider- Man
(3 times),
X-Men
(3),
Fantastic 4
(2 and counting),
Hulk
(and we'll see another one this summer),
Daredevil
,
Punisher
,
Batman
(all of them), I mean if they keep making them we'll keep seeing them. You name it, I'll watch it. Infinity Gauntlet? Yes. X-Factor? Of course. Alpha Flight? Why not.
As for the most recent successful Marvel Comic Book movie adaptation, it was the real deal.
Iron Man
brought the noise, and no, that's not the glorious surround sound from the CineMagic talking. Even with the lack of a well known super villain (Iron Monger played by Jeff Bridges, instead of a Joker, Magneto, Kingpin, Dr. Doom, Sabretooth, Juggernaut, Venom, Green Goblin, Dr. Octopus, etc.), you are still intrigued to see what Iron Man is up against. The action, fighting sequences, and special effects were top notch and extremely entertaining.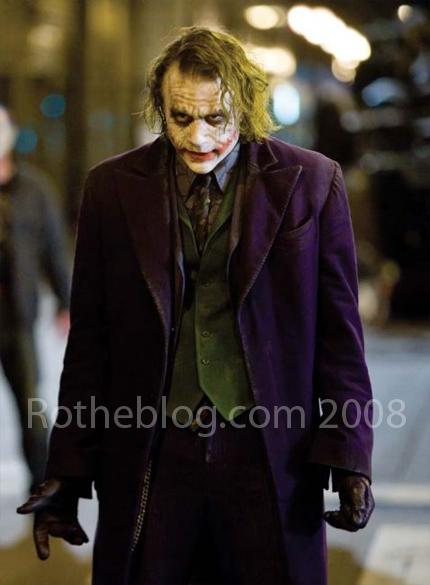 Robert Downey Jr. was brilliantly cast to play billionaire weapons manufacturer, genius, and playa Tony Stark/ Iron Man. Whether you are familiar with the comic series or not you will enjoy the job done by Downey Jr. There's been some great acting jobs done in super hero roles; Christian Bale in
Batman Begins
(and The
Dark Knight
, which will raise the bar once again) and Hugh Jackman as Wolverine in the
X-Men
series are just two examples, and Downey Jr. is right there with his performance as Stark. He is a natural to play the part and he seems at ease in front of the camera.
The rest of the cast was solid as well. Downey Jr. clearly brings the level of play up from everyone around him, much like a Kevin Garnett with the Celtics. Speaking of the Celtics, when will they start to play well on the road? I mean are you kidding me with that Game 3 showing? Sorry. The supporting cast: Jeff Bridges, who will forever be known as the Dude was good as was Terrence Howard as Stark's buddy Jim Rhodes. Howard will undoubtedly have a bigger role in the sequel where I expect him to fight side by side as War Machine. Gwyneth Paltrow plays Pepper Potts, Stark's assistant that knows everything about him. She's not supposed to be smoking hot, so they got that right, but her acting isn't the best either. Most comic book movies you wouldn't notice, but when she's surrounded by the likes of Downey Jr., Bridges, and Howard you can tell. But she wasn't bad enough to bring down the entire ensemble.
Bottom line,
Iron Man
is an absolute treat to the eyes and ears. It's just over 2 hours long, and you'll never once feel that the film is dragging. Lots of action mixed with humor. You don't have to be a comic book fan to enjoy this movie, although I'm sure it helps. I give it a 9 out of 10, and can't wait for the sequel.
Special heads up brought to you by the Sports Brief. If you have not seen the movie yet, make sure you stay through the end of the credits. You'll be glad you did.
I hope you enjoyed the first installment of Rich Reviews. It will become a new addition to the Brief, where I can sound off on new films that I have seen. Maybe I'll even save you 9 bucks in the process.